Top Detroit PSL single-game scoring performances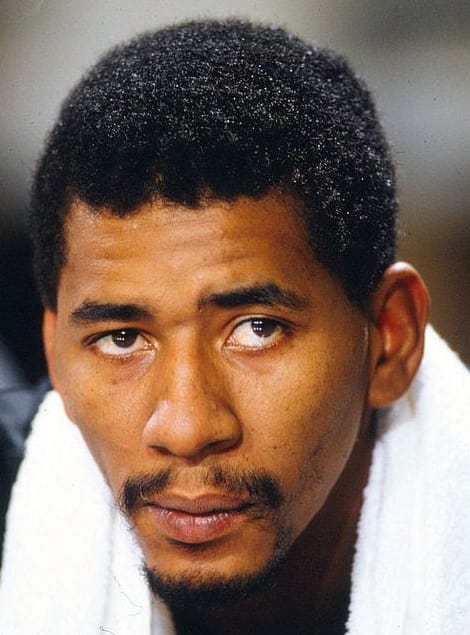 Sophomore sensation LaMelo Ball out of Chino Hill, California, scored an astounding 92 points in a high school game last night. The UCLA commit shot 30-39 from two-point range, 7-22 from three, and 11-14 from the free throw line. The performance still ranks No.2 all-time in California.
That got us to thinking about the top single-game scoring records in Detroit Public School League history. The PSL has had some legendary players over the years, and one of them cam awfully close to Ball's 92 points.

Top 10 single-game scoring performances in PSL history. Source: DetroitPSLBasketball.com
1. Cooley 1972 grad Larry Fogle: 72 points
I was nowhere close to being born, but back in 1972, Fogle dropped 72 points on Cody, and did not even play the fourth quarter. If he had played the rest of the game, I'd imagine he would have scored close to 100 points. It is obviously still a record to this day.

2. Southwestern 1963 grad Cliff "Chain" Williams: 61 points
Prior to Larry Fogle holding the single-game scoring record in the PSL, Williams did, scoring 61 in 1963 for the Prospectors against Chadsey. He and Fogle are the only players in PSL history to ever score over 60 points in a game. That is amazing.

3. Mackenzie 1989 grad Derrick Hall: 56 points
Hall came the closet to scoring 60 points in a PSL game, but fell a few points shorts, finishing with 56 in a game against Northern in 1988. Hall is the only Mackenzie Stag to ever score over 50 points.

4. Chadsey 1984 grad Demetreus Gore, Pershing 1968 grad Ralph Simpson, and Renaissance 2007 grad Paul Williams: 55 points
Mr. Basketball in 1984, Demetreus Gore scored 55 points on Southeastern in 1984. Two others players also scored 55, Pershing great Ralph Simpson in 1968 versus Finney, and ten years ago, Renaissance's Paul Williams did it playing Southwestern.

5. Cooley 1954 grad Larry LaVercombe, King 1970 grad George "Iceman" Gervin, Northern 1991 grad Katu Davis: 53 points  
Larry LaVercombe held the single-game scoring record for nine seasons, until Cliff Williams broke it in 1963/ But in 1953, he scored 53 against Redford. George "Iceman" Gervin also did it, against Finney in 1970. Katu Davis gave Murray-Wright 53 in 1991.

6. Redford 2007 grad Corperryale "Manny" Harris: 52 points
Arguably the greatest players of the 2000s in the PSL, and Mr. Basketball in 2007, Harris holds the top five single-game scoring records in Redford history. But his 52 points in overtime against Henry Ford in 2006 is tops.

7. Larry Fogle and Denby 1990 grad Emmanuel "Hard Work" Bibb: 51 points
Of course we would see Fogle on this list again. He was a scoring machine for Cooley back in the day. A month before scoring 73, he had 51 against Henry Ford in 1972. And guess what? He only played three quarters. Emmanuel Bibb did the same, only playing three quarters, but giving Chadsey 51 in 1990.

8. Corperryale "Manny" Harris: 50 points
In his senior season, Harris scored 40 or more points eight times. He scored 50 against Grosse Pointe North in 2006, his second best single-game scoring output. The PSL legend is still scoring to this day, averaging close to 27 points a game in the NBA D-League.

9. Chadsey 1961 grad Marvin Mitchell and Pershing 2010 grad Keith Appling: 49 points
Marvin Mitchell hadquite the week in 1961, scoring 45 and then five days later, had a career-high 49 points against Redford. But what Keith Appling did as a junior in 2009 was remarkable. In the Class A state title game against Kalamazoo Central, he had a record 49 points to win bring home Pershing's fifth basketball state title.

10. Ralph Simpson, Northwestern 1971 grad Joe Cosey, Denby 1976 grad Stuart House, Southwestern 1983 grad Antoine "The Judge" Joubert", Kettering 1992 grad Danny Montgomery, Southeastern 2018 grad Allante Coward, East English Village Prep 2017 grad Greg Elliott: 48 points
Who says the bottom being crowded is a bad thing? A number of players have scored 48 points in a PSL game before, including Ralph Simpson against Denby in 1967, Joe Cosey against Western in 1971, Stuart House versus Pershing in 1976, 1983 Mr. Basketball Antoine "The Judge" Joubert against Wyandotte in 1982, Danny Montgomery in 1992, and two current players Allante Coward against West Side in 2016 and Greg Elliott against Pershing in 2016. Coward has since left the PSL.