The "Blade Dance" lives on through Detroit rap and sports culture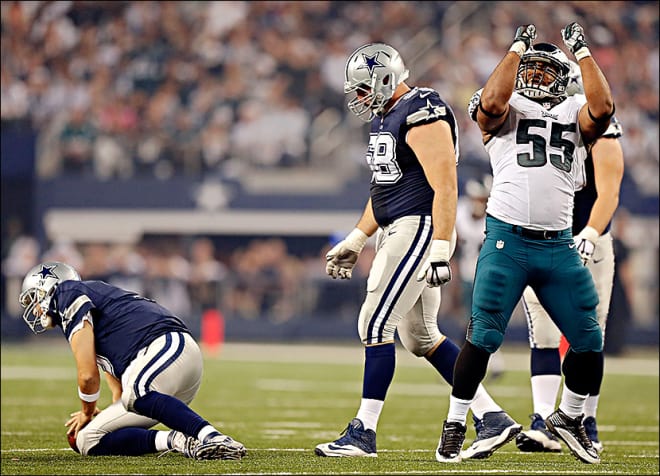 Put both of your arms high in the air, ball up your fists, now bring them down slowly in a shaking motion. That is called the "Blade Dance", or "Boss Up" dance, made popular by former Detroit rapper Blade Icewood in the early 2000s on his song "Boy Would You." He was senselessly murdered in 2005, but his music and dance lives on, not only with the rap culture in Detroit, but the professional athletes in the NFL who were birthed there.

"When you see somebody doing that to you, that means boy would you boss up and get yourself together," Icewood said in a 2004 interview with Big Dogg Blast. "You don't even have say no more."

Current Philadelphia Eagles defensive end Brandon Graham , who attended Crockett High School in Detroit, uses the dance to celebrate anytime he sacks a quarterback. Graham has 29 career sacks, forcing a bunch of quarterbacks to boss up over his seven-year career. People outside of Detroit may look at it as a regular celebratory dance, but for those from the city, it is a representation of the city we come from.

"The Blade Dance, to me, is a representation of Detroit's blue collar mentality," said local hip-hop writer Curtis Williams. "As the song states, "boss up and get this money." It's inspirational for people that are on the grind. That celebratory dance embodies everything that Detroit is about."
"It's significant to our rap culture because that's where it started from. Blade Icewood birthed a whole generation of rappers from here. That's why you here hear his influence in today's Detroit rap music scene, which the athletes listen to."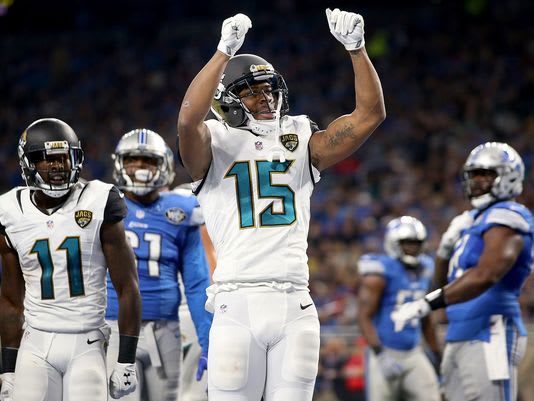 Detroit rappers Big Sean, Rocaine, Dej Loaf, and many music artists others from Detroit have all represented for their city by doing the dance, but it has really resonated among NFL football players from Detroit, like Graham, Allen Robinson of the Jacksonville Jaguars, Devin Funchess who plays for the Carolina Panthers, Green Bay Packers linebacker Nick Perry and a host of other players from the 313 area code.
Robinson returned home last season to play the Lions, and did the dance after catching a touchdown pass. So has Miamai Dolphins tight end Dion Sims, who was born in Detroit. Former Lions running back Joique Bell is from Benton Harbor, Michigan, but that did not stop him from doing the dance after running for a touchdown. Funchess has also been seen doing the dance after catching a touchdown pass, and even had Cam Newtown doing it in the end zone, spreading the Detroit culture around the country.

"I think it's huge," local rapper O-Mack said of the dance being spread around the country. "We don't have many pieces of our culture displayed on a large scale. I think it's something that every Detroit native from this generation understands, and identifies with immediately. It gets me going when I see it after a big play. Like, 'boy, would you.'"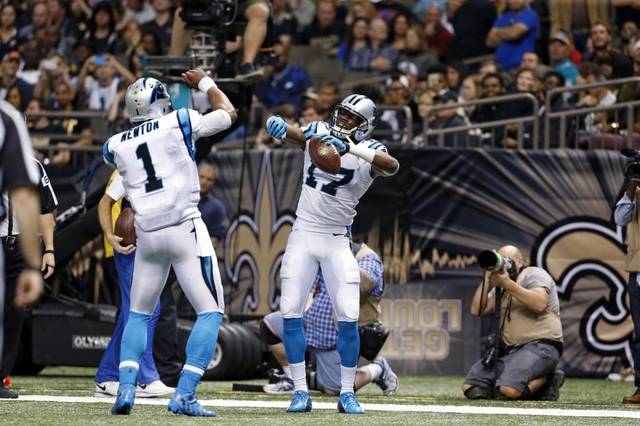 This year marks 13 years since Blade Icewood first introduced the "Blade Dance" to the city of Detroit, and it has spread nationwide, thanks to the Detroit NFL natives who have embraced the rap culture in the city, and decided to carry on the legacy of the Great Lake Ruler.